Started as a passion project in the height of quarantine, the Texas Wildflower series of postcards and prints was created to celebrate the perseverance of nature and importance of human connection. While the world seemed to stop during the spring of 2020, nature continued on in its cycle of rebirth and growth. Inspiration and hope was found in the powerful and unwavering cyclical patterns of nature and served as a reminder that nothing lasts forever.
Illustrations of outlandish and absurd wildflowers filled sketchbook pages and were eventually transferred to postcards that could be mailed to a loved one. The 4x6" art postcards are printed on velvety smooth 17 pt cardstock. These postcards remain functional by encouraging connection while also providing affordable art to display in homes.
Unlike the postcards series, the Texas Wildflower screenprint is based on observational drawings of real florals found in the springtime Texas landscape. The original 8x10" floral illustration experimented with color theory and texture. Screenprinted by hand on 100 lb. French Paper.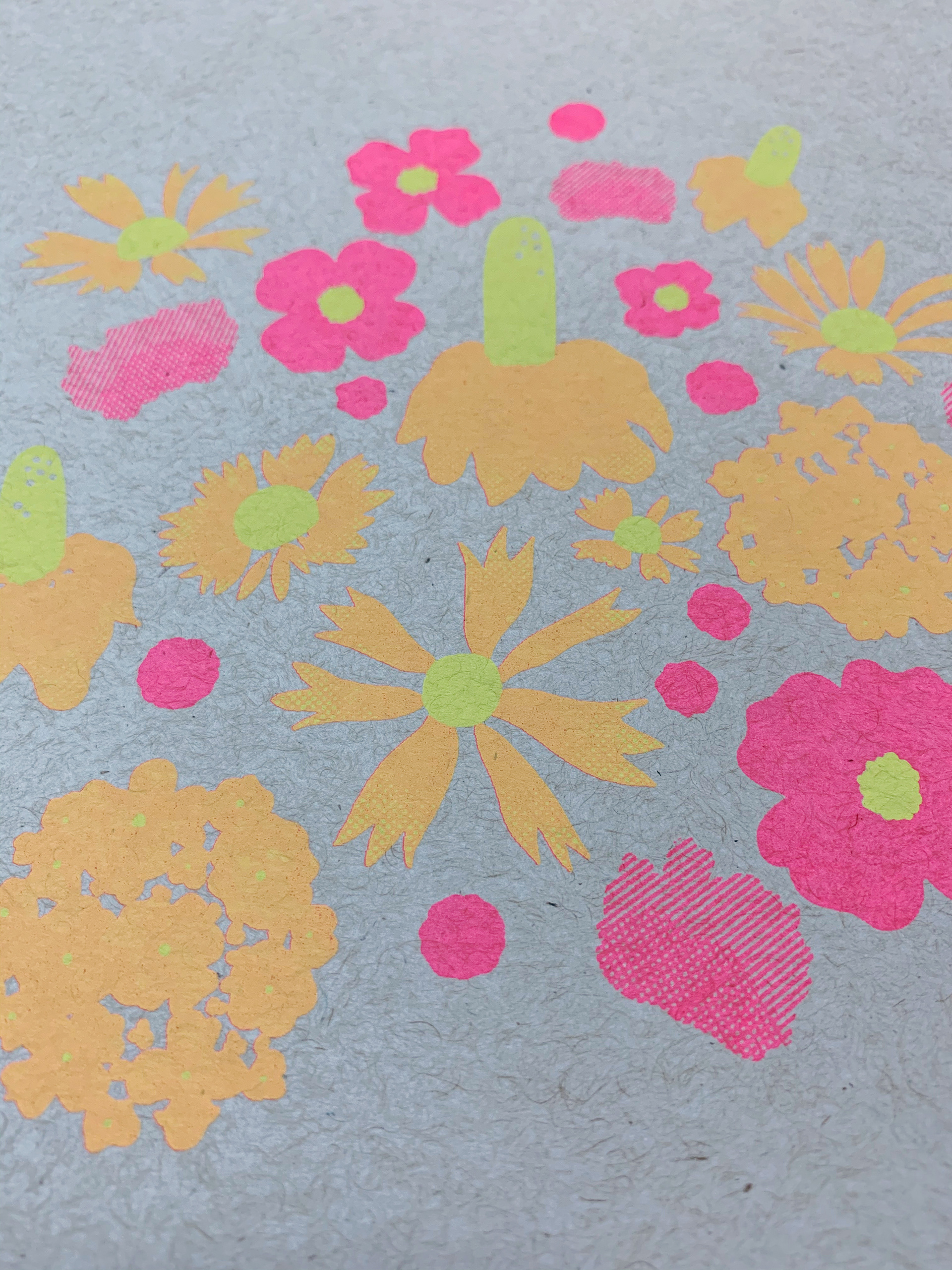 Curated packaging featured bio-friendly materials like recyclable paper, wax seals, and dried botanicals as decor.